SEVEN WACKY TALES is a fun, light-hearted book, packed with a variety of different adventures (for teenagers and adults). Coming Soon. Illustrations by Mark Elmer. Scroll down for pictures.
NANCY'S NANNY (Front Cover)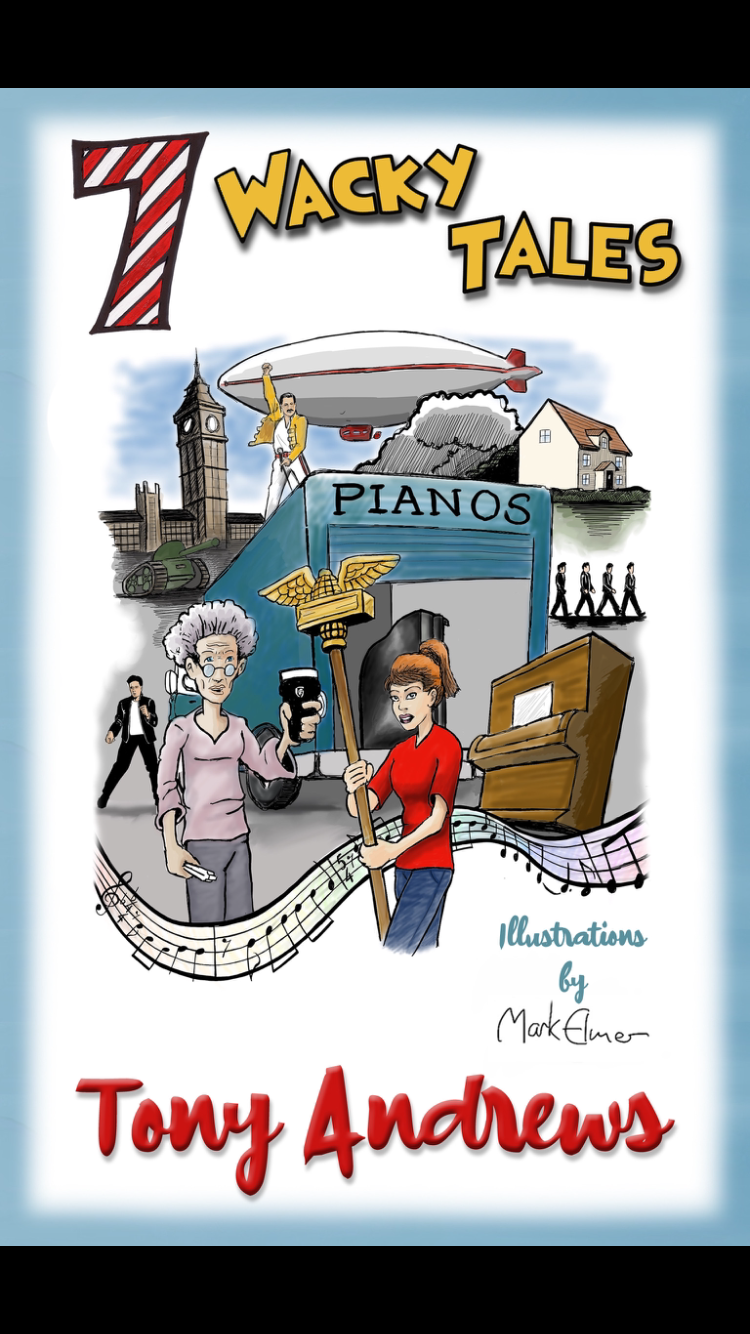 NANCY'S NANNY
Nancy Taylor has just turned seventeen, and she wants to tell you all about her Great Eccentric Grandmother, Nanny Gloria. This nutty old woman is happy every day, she drives a truck all over the country, delivering pristine pianos to posh rich people, she's a tough old cookie, one hundred and five and still going strong. One afternoon Nanny Gloria decides to tell Nancy all about her extraordinary past, she also spills the beans on her secret machine which she keeps locked up in her garage. Maybe this wild-hearted woman knows how to time-travel.
REGGIE JONES THE DANCING LABRADOR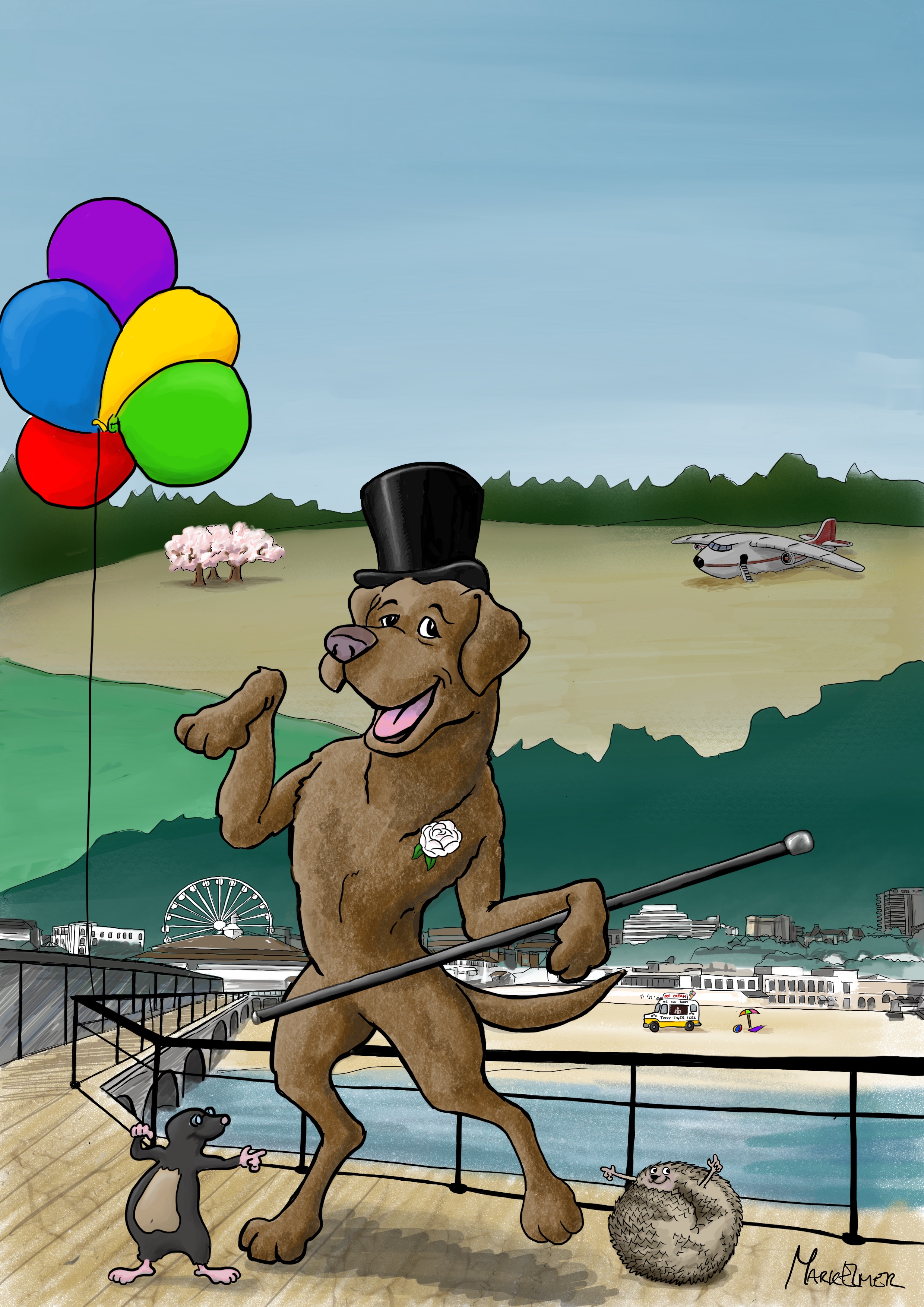 REGGIE JONES THE DANCING LABRADOR
A brown zany labrador was born in Cherry Tree Farm in Dorset, and his name is Reggie Jones, this labrador soon becomes a happy independent dog living the good life in the countryside, his master, Burt the milkman, finds it difficult keeping up with his energetic dog on their long afternoon hikes, so one afternoon Burt lovingly gives Reggie full permission to go walkies all by himself, and Reggie soon meets a mole called Billy, and Billy takes Reggie into a wild world full of underground animal night-life, and that's when Reggie's big adventure really begins.
FRANK'S FISHING TRIP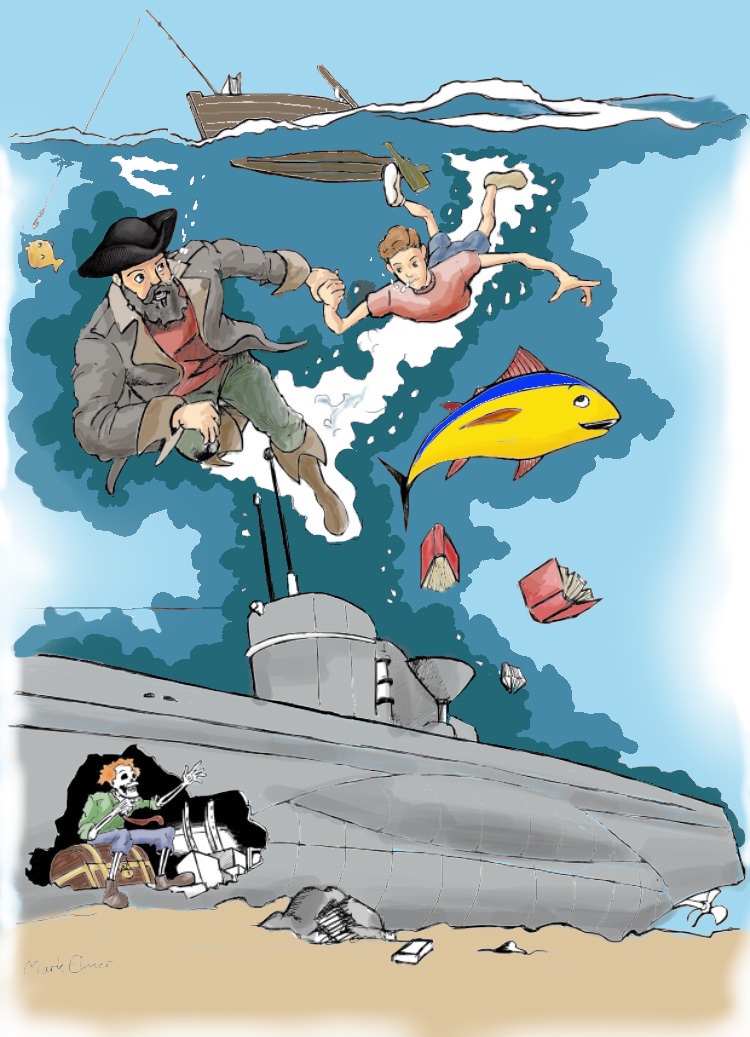 FRANK'S FISHING TRIP
Frank likes to read and fish every day, he lives in a small costal village in Sicily with his Father, and one day, while doing a spot of fishing off Mandolin Cliff, Frank discovers something very heavy hooked to the end of his fishing line, it's something that belongs to a ghost, what could it be? And where does the ghost take him?
JACK THE LIGHTHOUSE KEEPER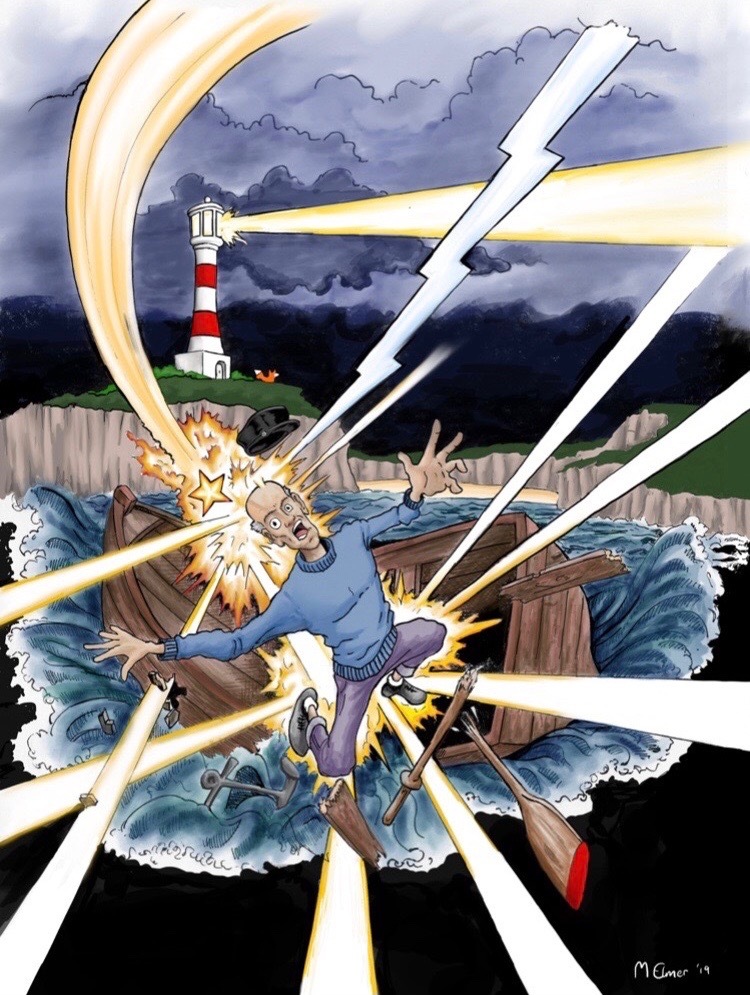 JACK THE LIGHTHOUSE KEEPER
Jack loves his job, he's been a lighthouse keeper in the south of England for eighty years, he absolutely loves living by the sea. The only thing that irritates him is the strange sleeping hours, he stays up all through the night and falls asleep at six am every morning.
Then, one afternoon, something strange happens, and Jack can now sleep whenever he likes.
QUICKSILVER DAVE TO THE RESCUE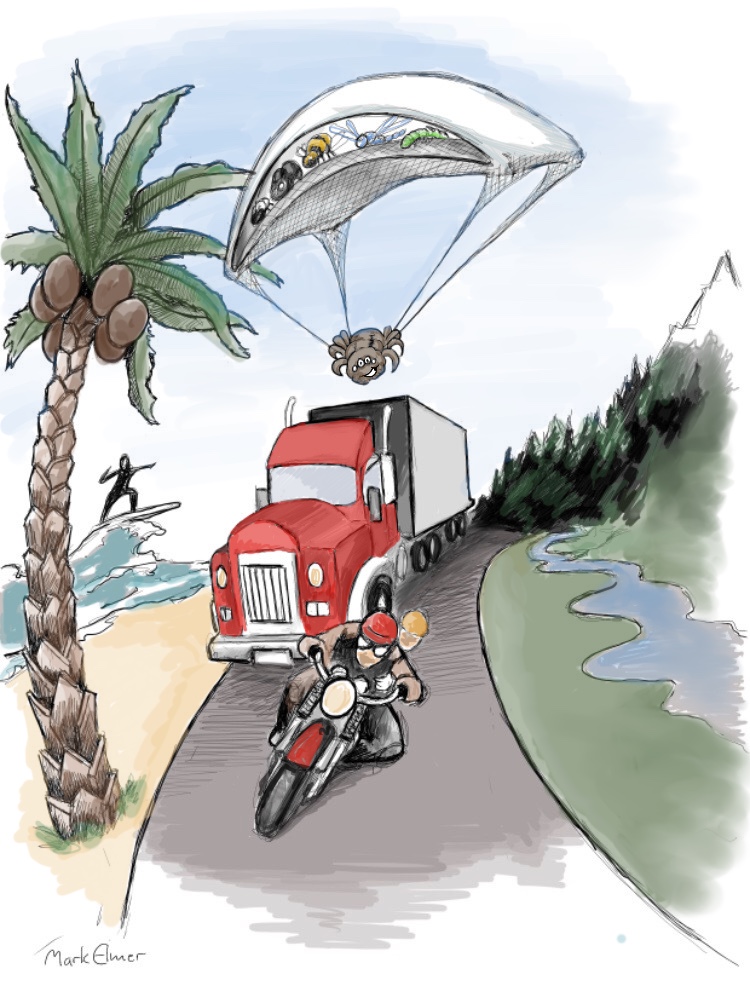 QUICKSILVER DAVE TO THE RESCUE
A Mexican Spider living in Cabo San Lucas is faced with a huge challenge,
when his sister accidentally gets whisked off to Russia.
Brave Dave fill's his silky back-pack with coconut chunks and heads north to find her.
Will he find her? Can he save her? Will they ever get back to sunny Mexico?
STANLEY THE STAIRLIFT MECHANIC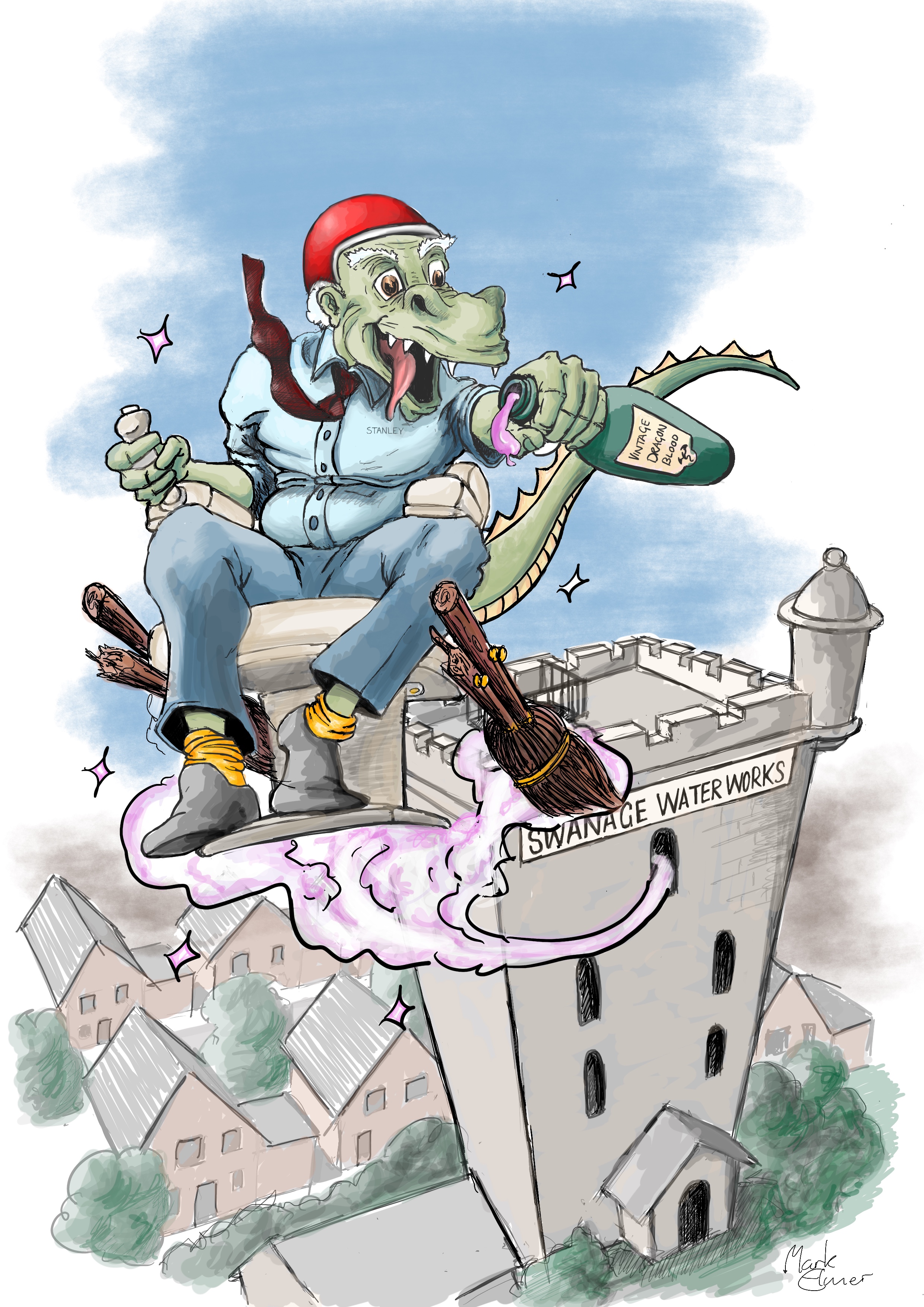 STANLEY THE STAIRLIFT MECHANIC
Poor old Stanley boy, he really needs something new to brighten his mundane life up, he's been bored out of his pants for fifty years, sick and tired of doing the same old job, this old fella no longer wants to be a stair-lift mechanic, that's for sure.
Stanley yearned for a big change in his life, then one morning, out of the blue, he received a phone call from Mrs Twinkle, a sweet old secrative woman who lives in the Old Water Tower, in Swanage, and she's about to turn Stanley's whole life upside down.
THREE CHEEKY THIEVES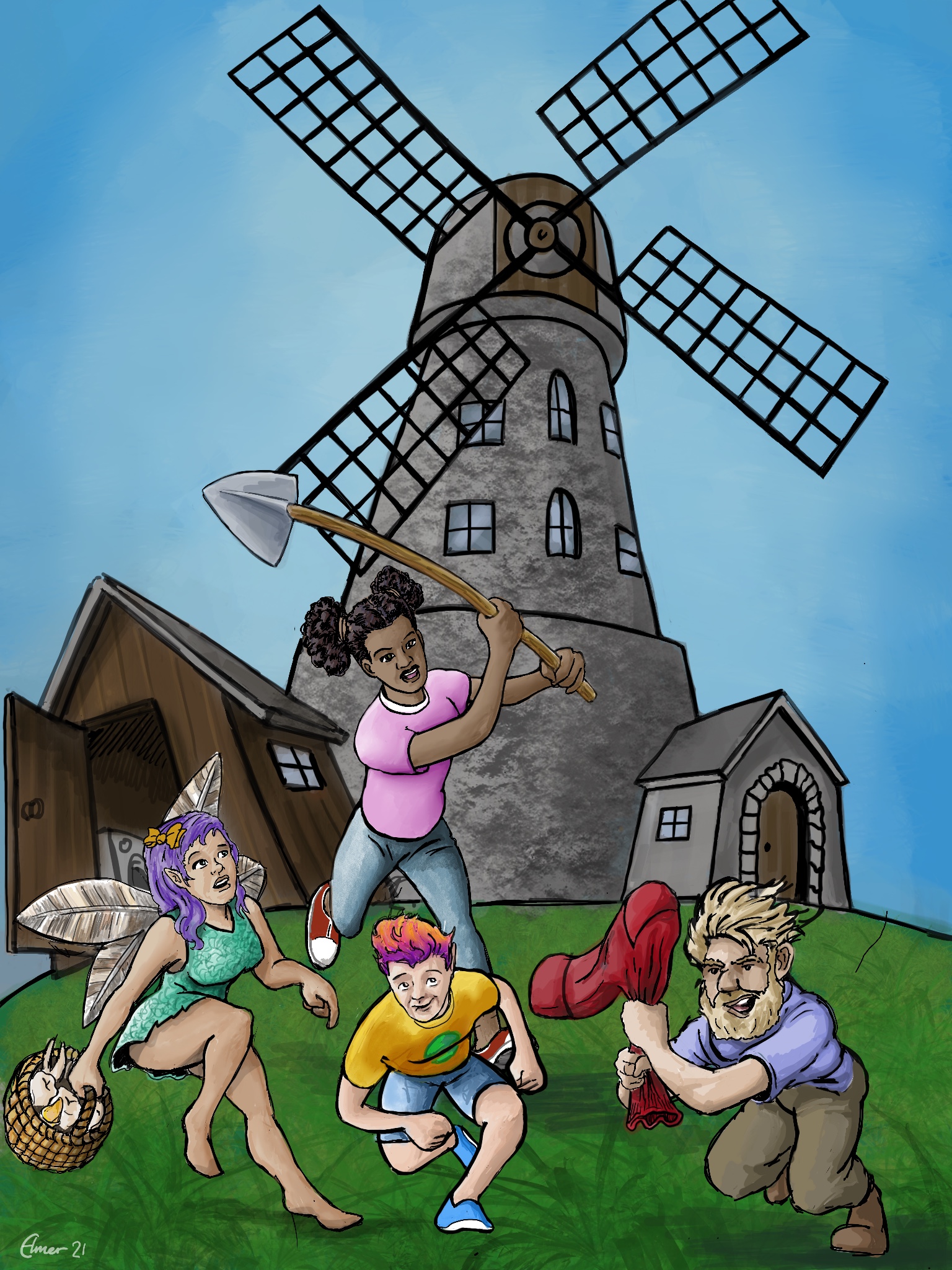 THREE CHEEKY THIEVES
The Pepper family would really like to know…
Does the Tooth fairy actually exist?
And how about the Sock monster, where does he live?
And what about the Freckle thief, is he real?
There's only one way to find out…